Schwedagon Pagoda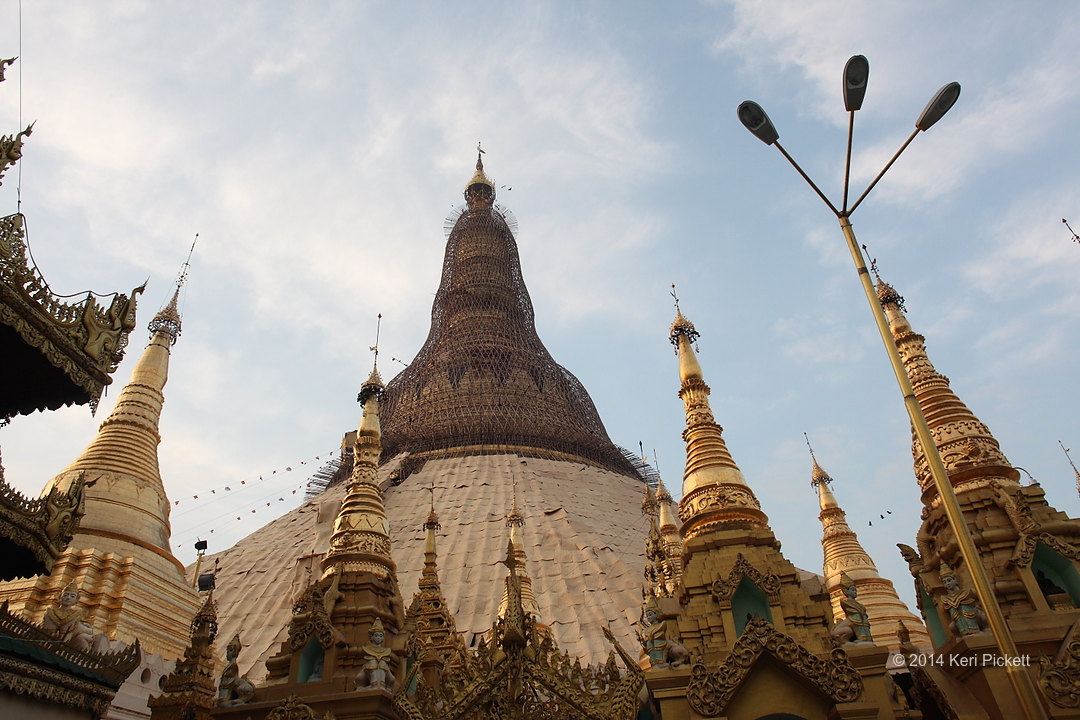 The jewel of Mayanmar, Schwedagon Pagoda seems to be a constant work in progress. It has a big 'ol gem at the top and the whole huge complex is a gem! Gotta go on day one! All around the pagoda are shrines designated for prayer based on the day you were born. Roy was born on Wednesday—the same day that the Buddha was born. This day seems to be very popular and I betcha anything people born on other days are pouring water on that day as well.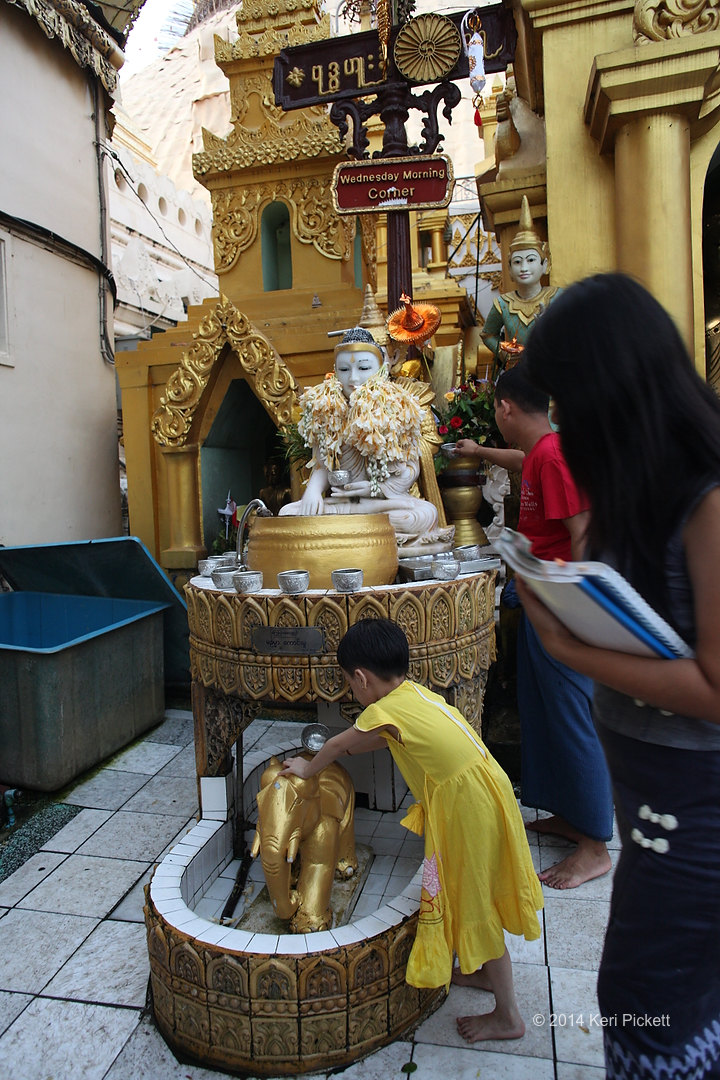 The love of neon was starting to show when I was here 10 years ago, but now the style has cemented it's self and now most all the main Buddhas seem to have a moving hallo of lights. Not much else has changed. A number of the entrances seem different – bigger and more ornate. There is lots of the new metal decoration where in the past, like Sule, it was wood and stucco.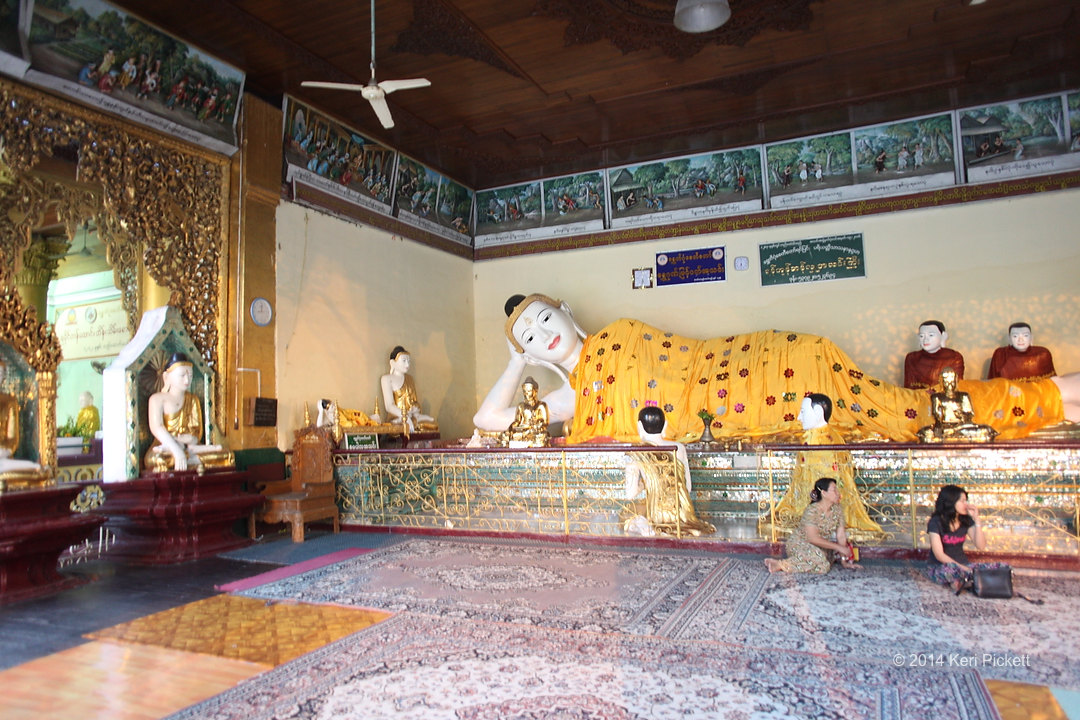 Inspired by Aung San Suu Kyi I had an idea to wear a flower in my hair every day that I am in Burma. So on my first day, I failed to buy myself flowers but later a man came up to me with a string of flowers and he held out his two hands with a string of sweet smelling flowers and offered them to me.
So the universe is providing sweet people with thoughtful gestures are reaching out to help keep me on track… focus on the natural beauty and give to others.
Speaking of giving to others. Every night the temple is cleaned by volunteers who line up and circle the stupa with brooms.