My photo at NYC's Max Fish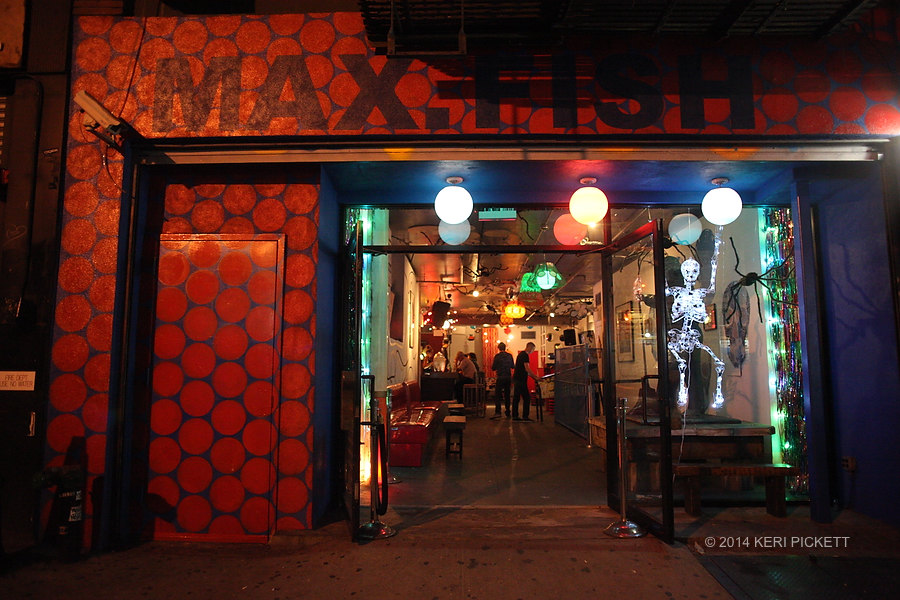 Max Fish, a bar on New York's Lower East Side has been in business since 1989. I met owner Ulli Rimkus at Tin Pan Alley back in 1982, where she had been a bar keep for owner Maggie Smith. Max Fish was located on Ludlow Street for 25 years until the landlord forced Ulli out with high rent. After a year of looking for a new venue, Ulli opened the new Max Fish at 120 Orchard Street, a few blocks south and one block over from the former location. The new bar is wider and the ceilings are lower so it seems smaller, but with the basement bar, which will open before Halloween, the new bar is actually bigger. My photograph hangs over the stairs to the new basement bar which will open soon. Thanks Ulli for thinking of me and including my work in your new bar! 
The opening is tonight, October 22, 2014. I am on my way out of the city today so I will miss the opening but am happy to be represented in the show. I love Max Fish! Shelly was bartender last night when I stopped by to photograph the space. Max Fish has the coolest bartenders… the place is like a family as Ulli is such a great person with which to work. The bar is all dressed up for Halloween!