Tropicana's new dancer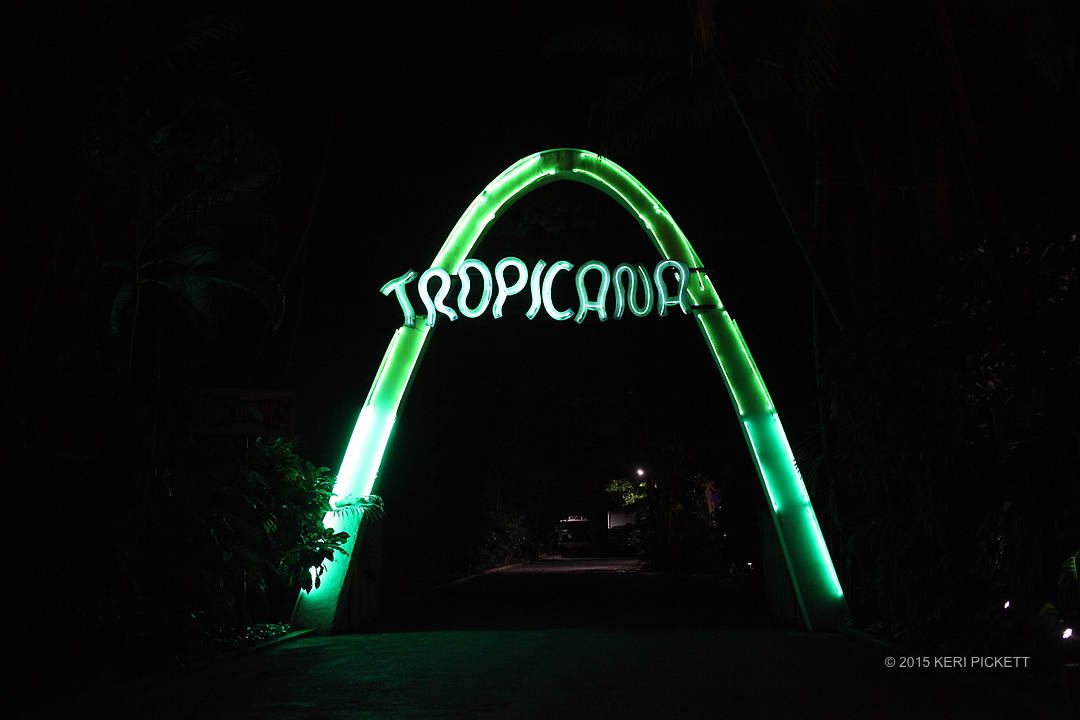 The Tropicana nightclub show is really great. I would have loved to have seen the ballet too. In general, My uncle has taught me, it is important to see as much live-entertainment shows as possible and in Cuba as there is so much talent in the field of dance.
This is Havana. Imagine back in the mob days when the boats would bring wealthy Cuban's to Miami for lunch and have them back home on the same day… legend has it that in the 50s people would fly into Havana for dinner and a show at the Tropicana to see the top names in entertainment and then fly back home that night…
There is a reason that certain places are legendary… and that is because they are super cool. The Tropicana is a nightclub in Havana Cuba that has a thrust stage built around beautiful big old trees, very cool. Hundreds of dancers move through countless costume changes to create a show that reveals the origins of all the different musical traditions in Cuba very cool.
Then on top of all that there is the energy of the show. The dancers have a great time and the audience gets to sit so close to the dancers you can catch the sweat as it swings off the dancers. The seats were either 95, 85 or 75 CUCs. The most expensive seats mean that you don't have to have waiters and waitresses walking in front of you as you see the show but it is really close and so it could be a neck strain!
The Tropicana show is like Las Vegas with an Afro-Cuban beat!
A portion of a bottle of rum and some snacks come with your ticket for the show. There is an extra charge for being able to shoot with your camera and a bigger fee to make video. It is rather an honor system as everyone now has a camera in their pocket and the camera does video too. So I paid for the photo. I confess I did film a few of the numbers!
At the end of the night the dancers came into the audience to collect dancers to join them on stage and a dancer chose me so I got up and danced. A fab new tour group friend grabbed my camera/phone and filmed the short bit of my dancing on the stage of the Tropicana. Makes me appreciate the video aspect of the phone and I am so grateful to have the bit of me on stage just to prove it is true—the Tropicana got a new dancer and it is me.