The Fabulous Ice Age—Now on DVD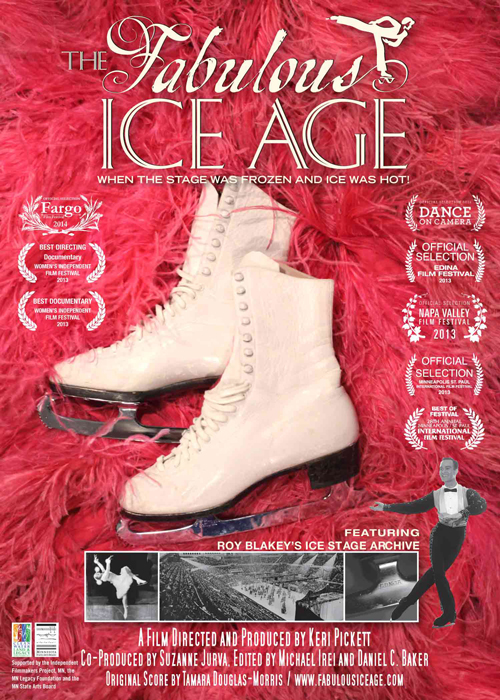 After eight years of producing, six reunions, fifty-five interviews, 4 years of editing, all my income, most my savings, big help from my mother, Dick Button, Kenneth Shelley, Tom Collins, more help from hundreds, footage donated by Champions on Ice, Stars on Ice and Disney On Ice plus many others making contributions from their own archives, thousands of scans, trips to the Library of Congress and the National Archives and FINALLY, miraculously, the film is released June 17th on DVD, Amazon, iTunes, etc by Virgil Films & Entertainment.
You will also be able to purchase a Fabulous Ice Age DVD from Amazon.com today.
Please check out this great article from MinnPost talking about the IceStage Archive and this weekend's open house (Ice show history: A cool look at a seldom-seen, 26,000-piece collection) and this article, Vast local ice-skating collection seeks permanent home (Kim Ode for Star Tribune.).