Sule Pagoda – it is really really old!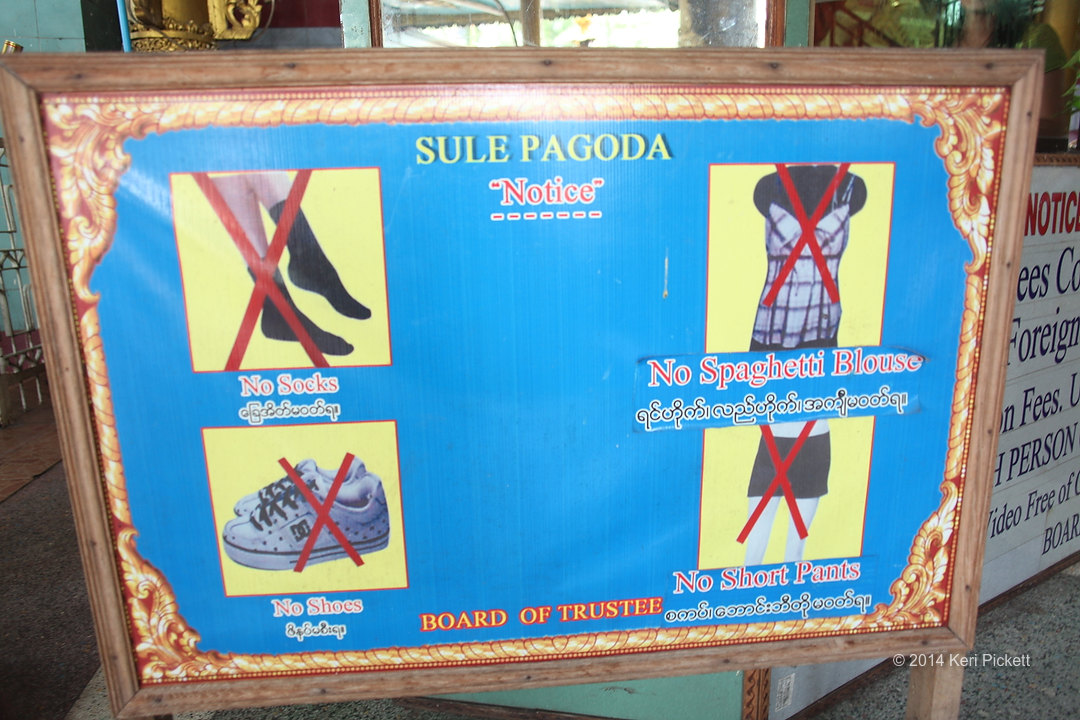 In Myanmar every pagoda has these same rules or guidelines: No socks, no shoes, no spaghetti blouse and no short pants.
Of course we visited both Sule Pagoda and Schwedagon Pagodas. Sule is older – estimated at over 2500 years in development, and it is so small compared to Schwedagon. After a decade of development it seemed unchanged since our last visit. Yet, it is in constant upgrade.
At the base of the stairs was a pile of what our driver calls, the old and dirty parts of the temple. I was channeling "American Pickers" as I admired the pile of old wooden temple parts in a heap of what seemed to be garbage. The way that the temples are being renewed is with ornamentation made of metal rather than the traditional wood or plaster. Roy felt that he was ready to jump in the pile to find the pieces that would make the best souvenirs ever.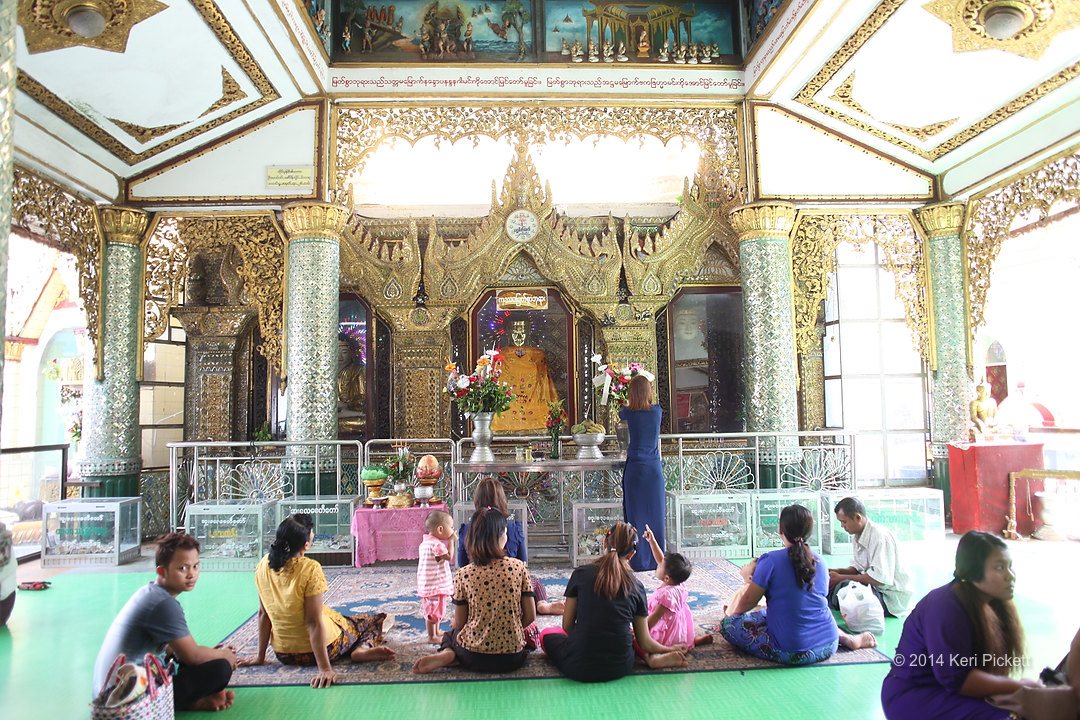 Sule's single spire is closed in by the city which surround it's walls, so because of it's central location it has been the gathering place for most all of the political activities over the years.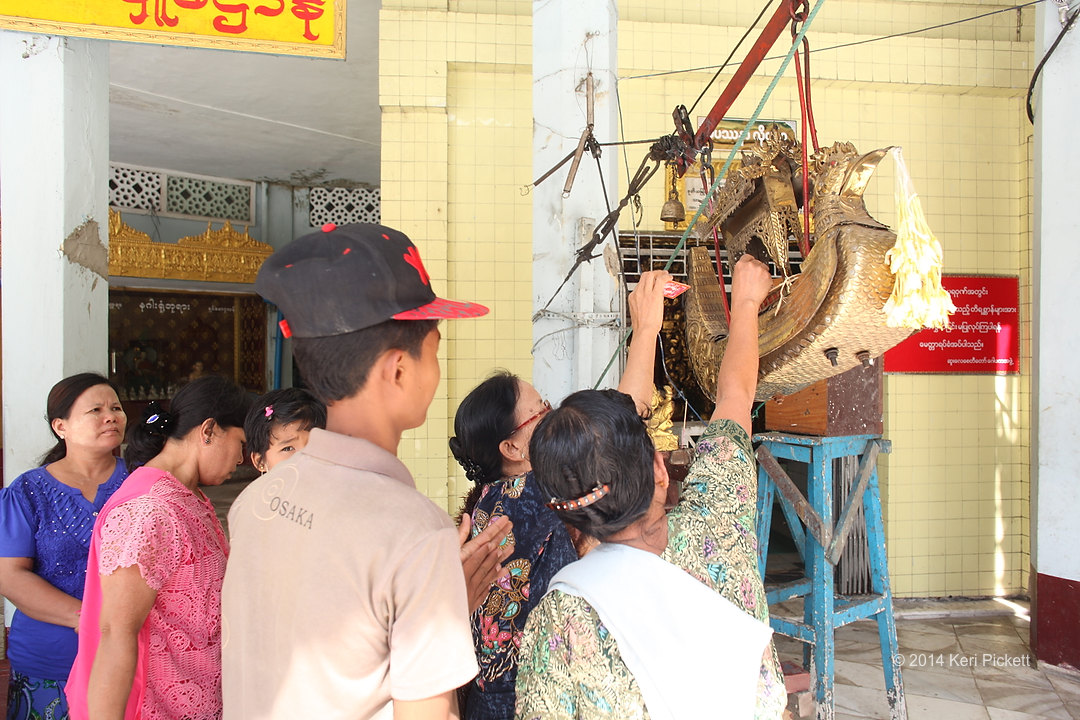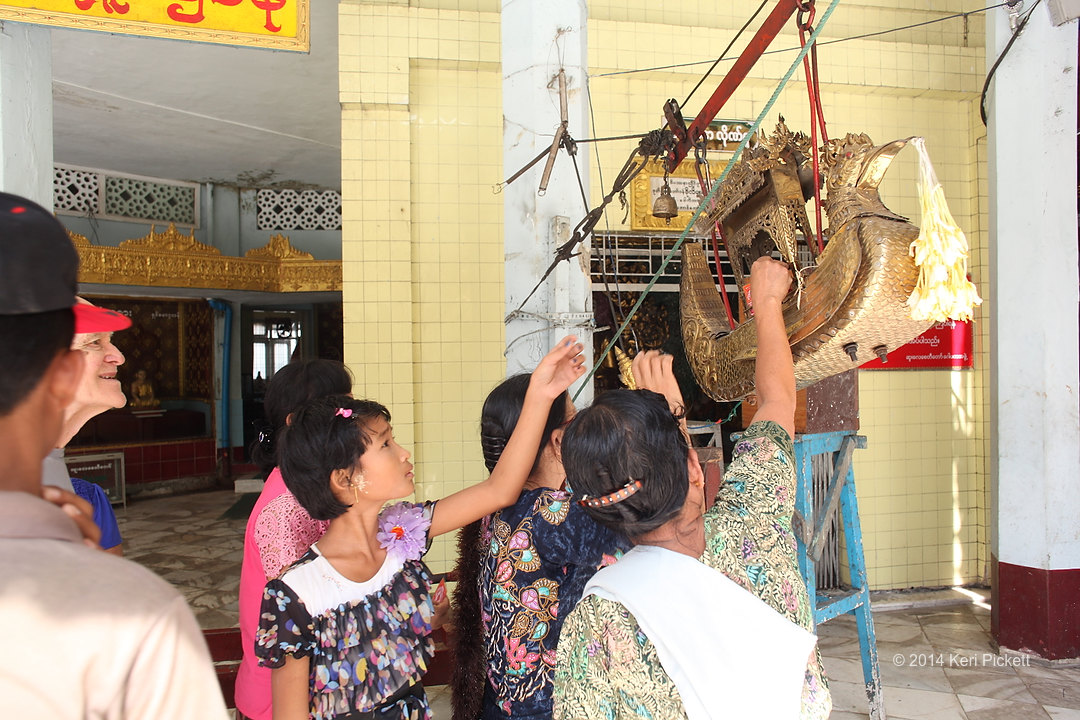 There is a minimum for sending a donation and prayers to the top of the pagoda. I am praying for a strengthening of the democratic process in Myanmar… send that to the top please!