Steel // Spirit WORLD PREMIERE!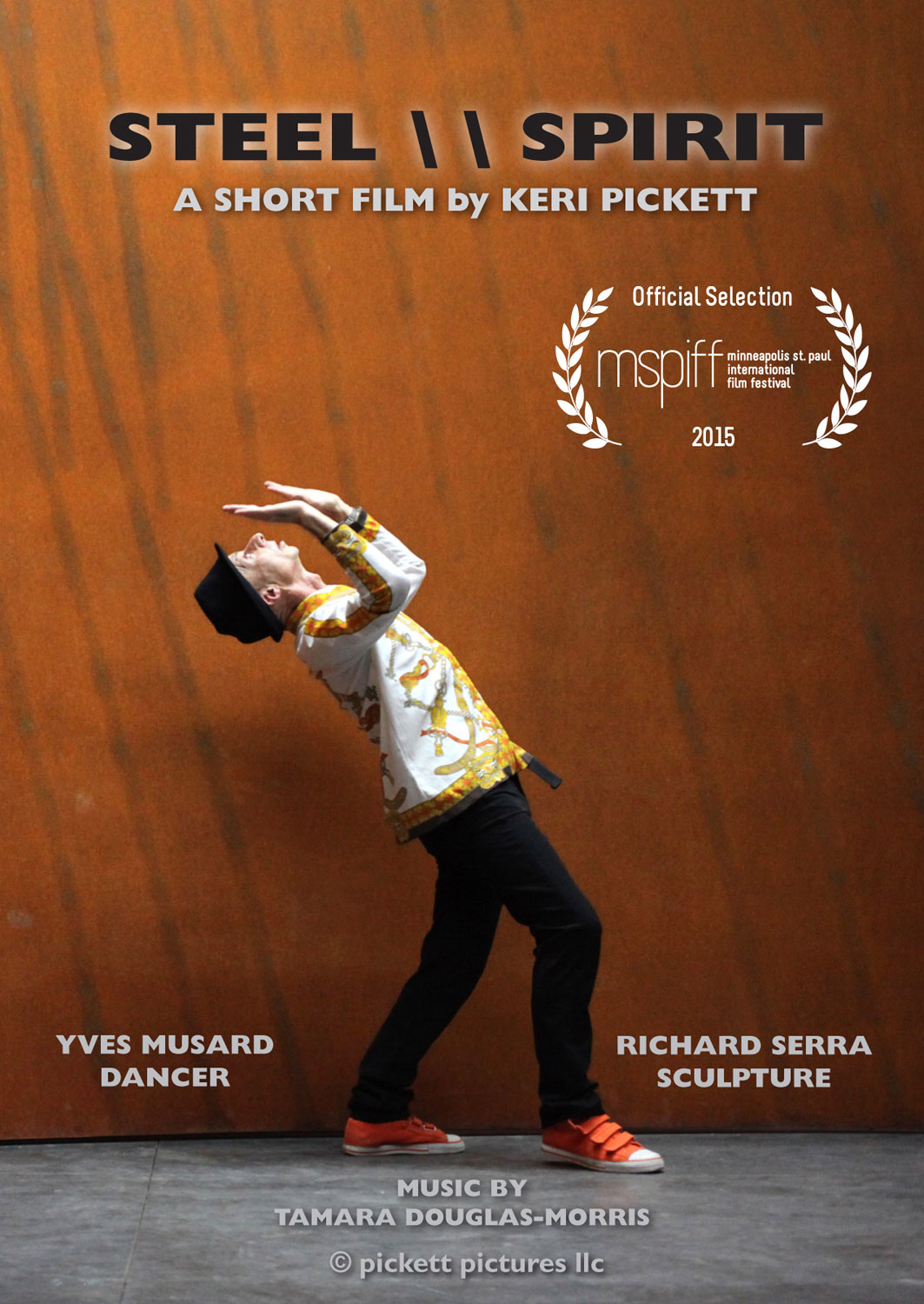 WORLD PREMIERE
Steel // Spirit is an official selection of the Minneapolis St. Paul International Film Festival 2015
SHOWINGS
St. Anthony Main Theatre 2
115 Southeast Main Street
Minneapolis, MN 55414
Thu, Apr 23, 2015 at 8:45 PM
BUY TICKETS /  FILM INFO
Name: Steel // Spirit Shorts 10: Call to Create
Program: Shorts Programs
Runtime: 98 minutes
Film Type: Short Documentary
Combining motion and stills, Keri Pickett documents movement artist Yves Musard performing with artist Richard Serra's weathered steel sculpture, "inside Out, 2013", at New York's Gagosian's 21st Street Gallery. Tamara Douglas-Morris writes a reflective score accompanying Musard's chants. Steel // Spirit, a short film by Keri Pickett with Yves Musard, Richard Serra & Tamara Douglas-Morris WORLD PREMIERE! Director Keri Pickett and Movement artist Yves Musard will be in attendance!
Film & photography by Keri Pickett © 2014 Pickett Pictures LLC