Shwethalyaung Buddha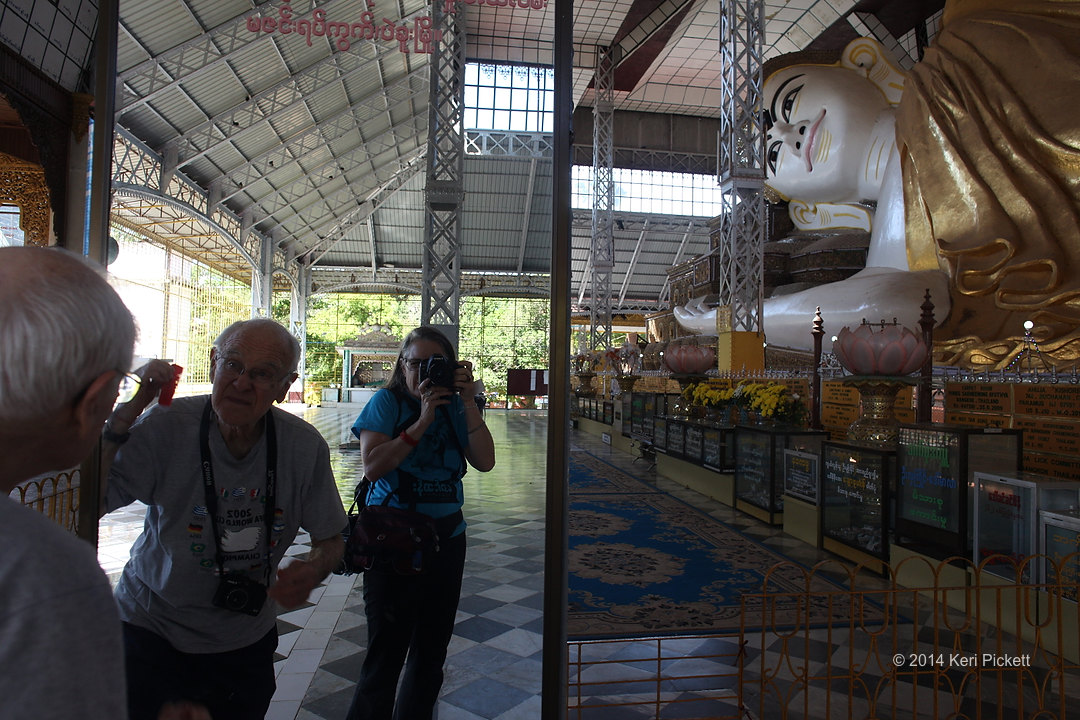 Departing Yangon we went to see the Shwethalyaung Buddha image, and the Shwemawdaw Pagoda, which is over a thousand years old. Apparently it was repaired after an earthquake in the 1930's, the pagoda has an impressive spire, one that is even taller than that of Yangon's Shwedagon Pagoda.
Shwethalyaung Buddha is believed to the second largest Buddha in the world. They believe it was built in 994 and it was lost for a long time and then rediscovered under British rule and brought back to life so to speak. It must have been amazing to see the Buddha all covered over with the jungle and I can't imagine the process of saving it. Here is a link with more information about this amazing Buddha image.
The reclining Buddha and the Pagoda are a short drive from one another and it was so hot we didn't stay long at the Pagoda. There were men working on the top of the Pagoda but like many places – Ladies are not allowed on the upper levels of this place. I guess either the place or the ladies are deemed to powerful to mix.
The new way to add revenue to the coffers of the various pagodas is to collect camera fees. This system was in place in the past but now it has been adopted by almost all the big pagodas. The hard part is collecting fees from all the different camera phones but in this pagoda they had a very energetic young man who made sure to collect our fees and later I saw him in discussion of a monk who didn't really want to pay the fee but the young man prevailed and the monk dished out the fee. What they heck – fees are typically under a dollar and in my case I never had to pay per camera – or else the venture would start to really add up as I often had three cameras with me – not counting my iphone!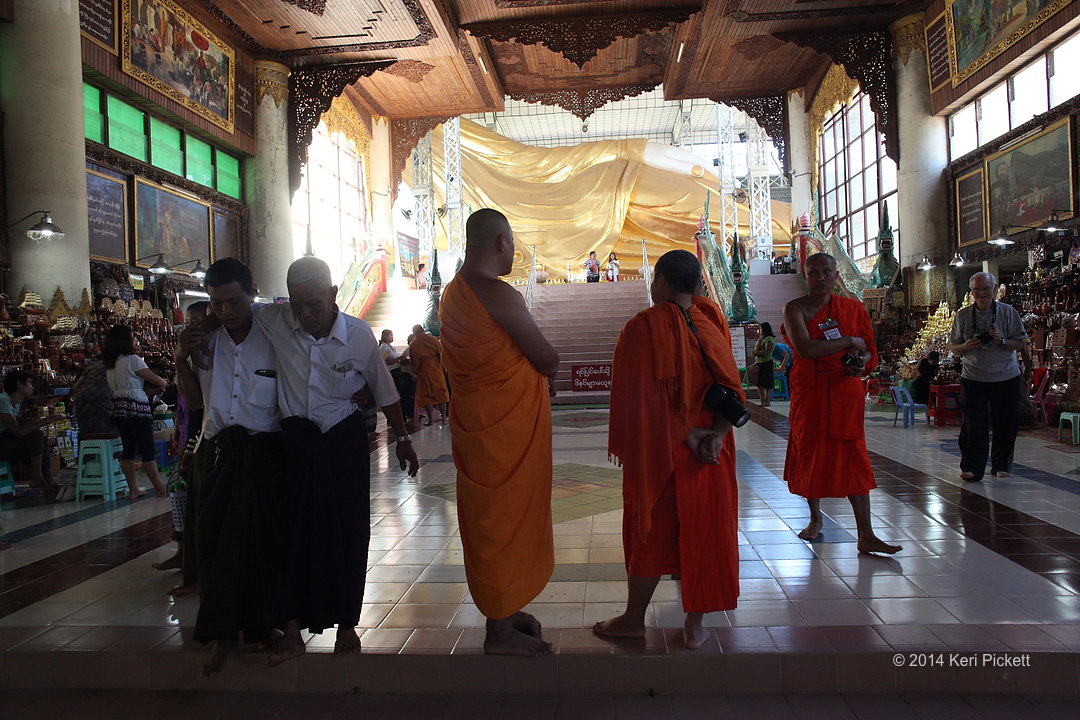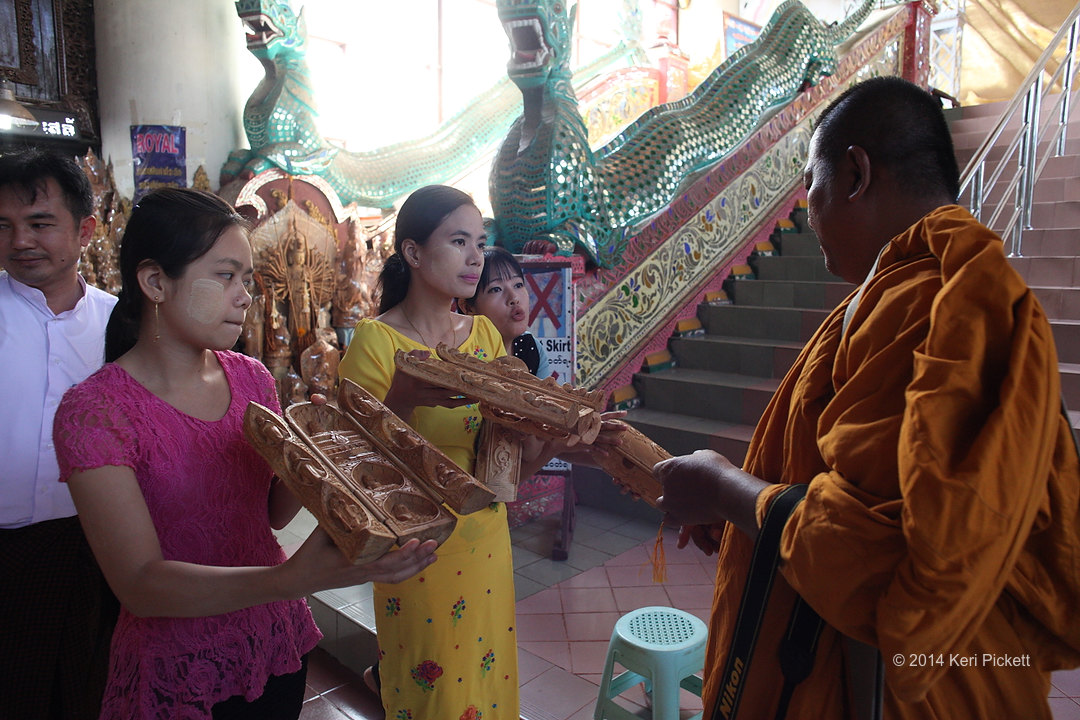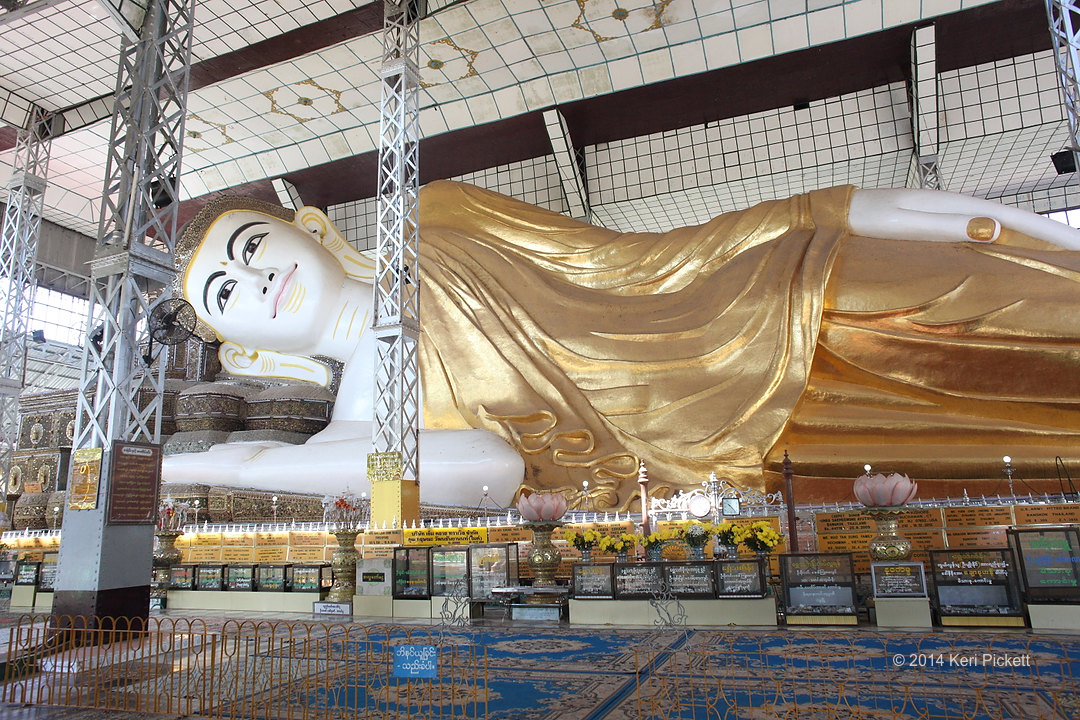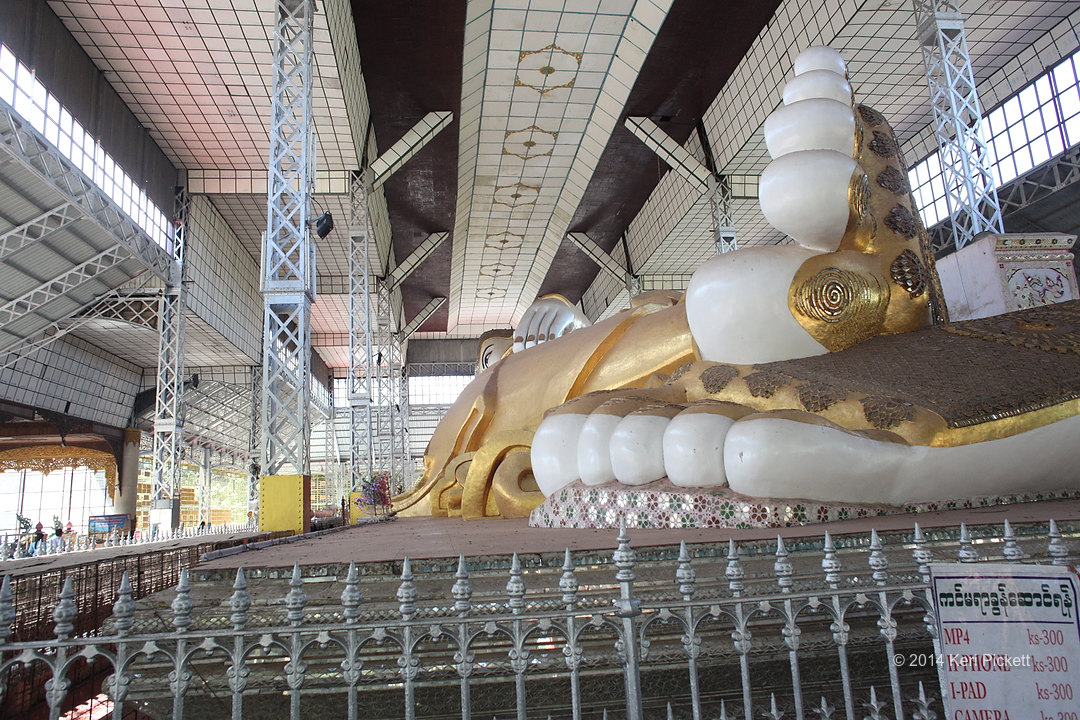 Nearby is the pagoda which is higher than Schwedagon and very similar in it's shape and beauty.