Papermaking is a crafty business.
I love artisans. I appreciate the full spectrum from fine art to handicrafts. My hobby is works on paper and I would participate in all the arts if there were more hours in a day. Even with photography I watch my language about creating art. I am always careful to explain that I don't 'take' photographs – I 'make' photographs as a fleeting moment happened in time and I have crafted it into an image, a new creation. So I admire people who make something interesting and thoughtful from the world around them.
I love seeing people make something out of the natural world around them. I love re-purposing, re-cycling and generally re-using old stuff to make cool new stuff.
At the bottom of the Pindaya Caves there is a big ol' tree that the woman from the Shan State Traditional paper-making workshop says is over 1000 years old. Her daughter plays with a stuffed Toy that someone from Germany gave her as her mom introduces the process of making paper and the techniques for creating traditional Shan paper and umbrellas using the bark of the mulberry tree.
Since I did some paper making at Moorhead State University when I was an art student in college so I knew the process but I had used a blender to help turn the pulp and old cotton cloth into paper but all she had was a plastic bucket and a plunger to break the fibers. This demonstration reminds me of how great it feels to be crafty.
Things take so much time to produce so I always try and buy a little something at all the places that demonstrate the local art techniques. The photography of President Obama was a rather good sign.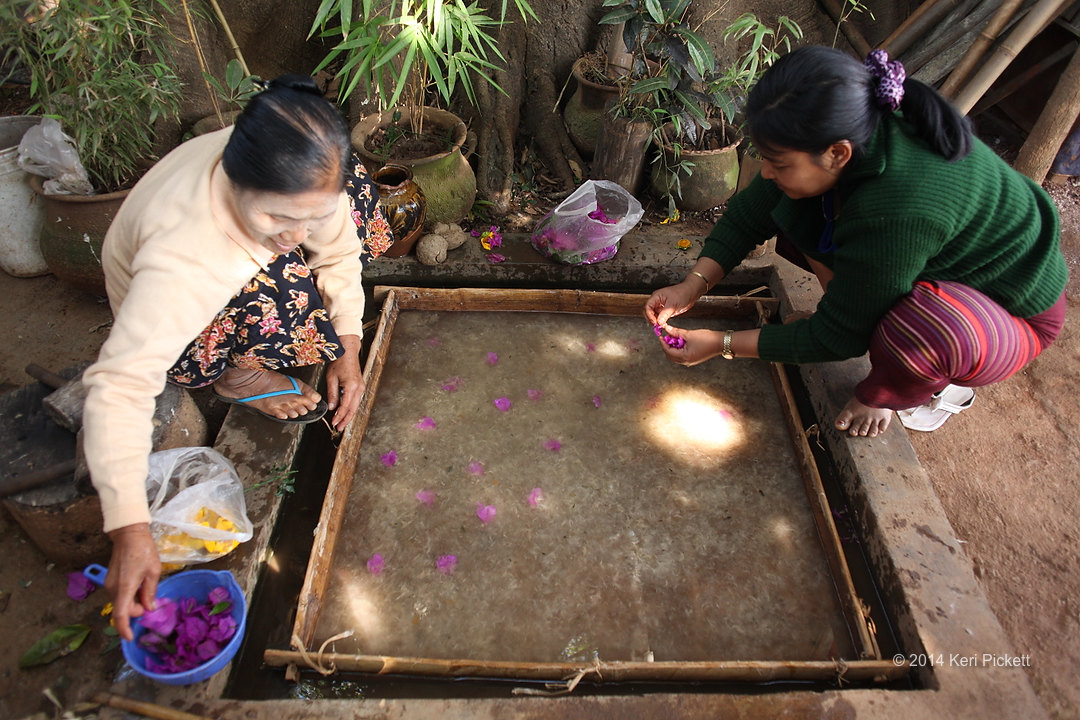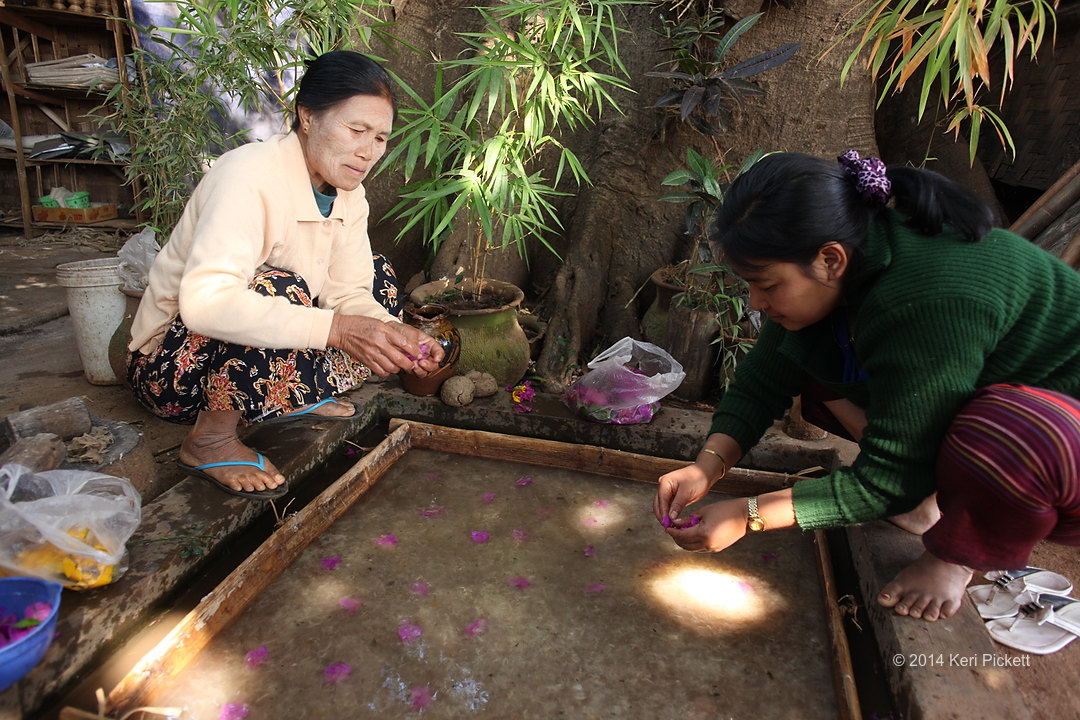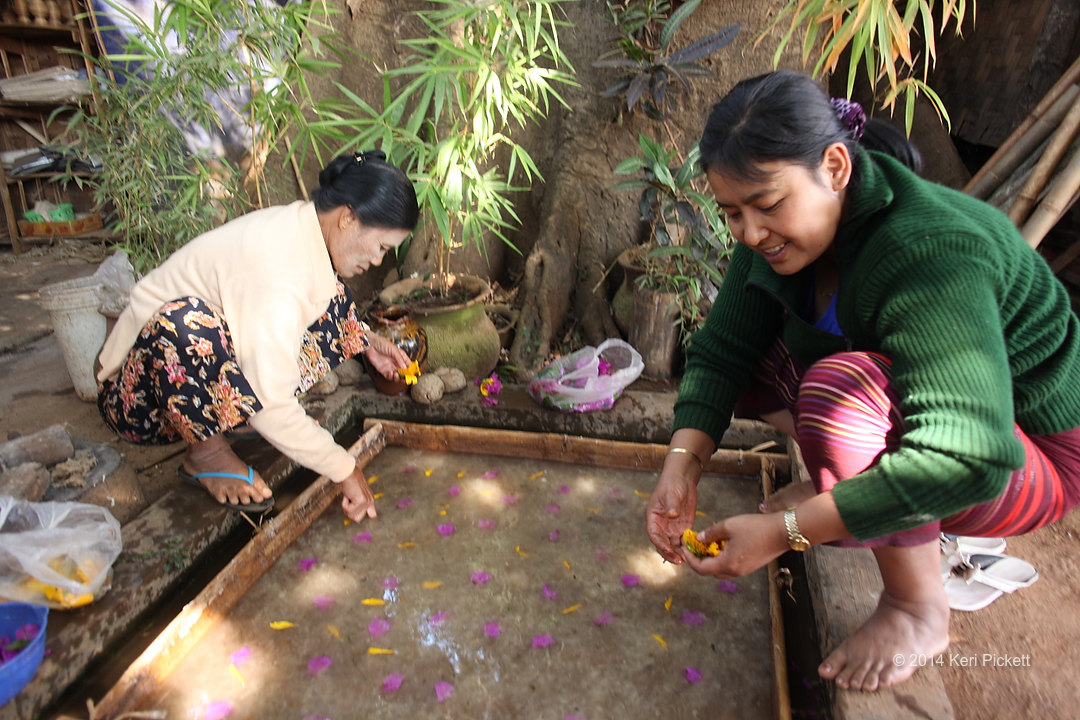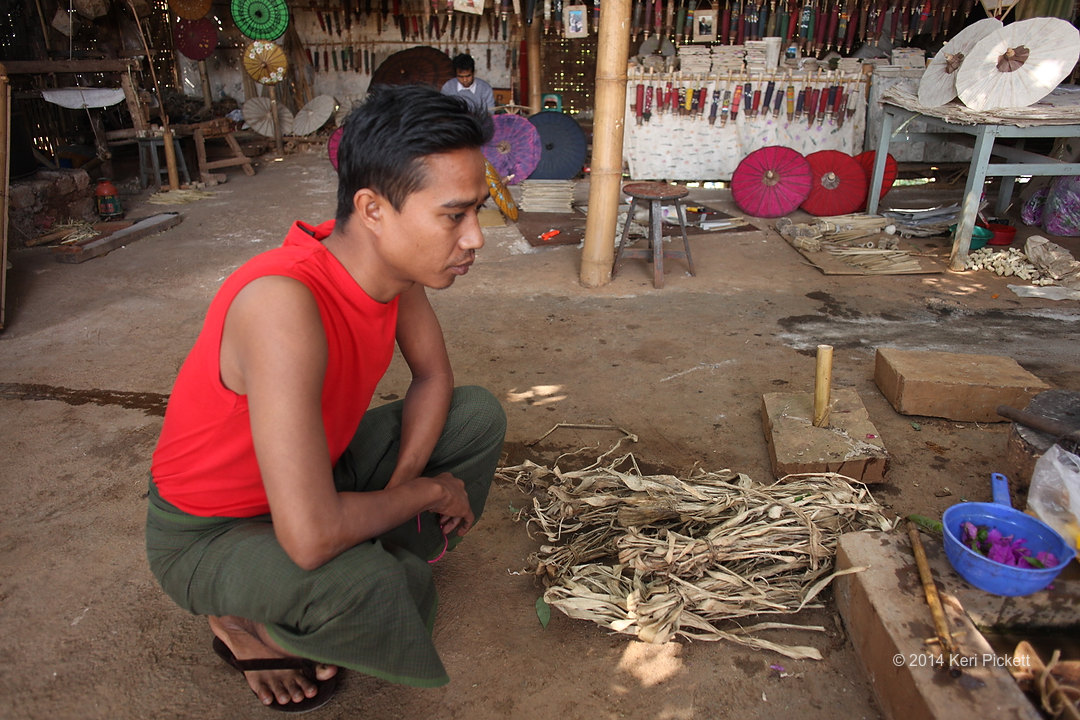 I thought the parasols were beautiful and yet space is an issue so I bought a folding lamp made with the translucent paper. It folds and if used with a cold light bulb should be safe. Now a bit of the energy of these beautiful people will be lighting up my world.