KXL Rejected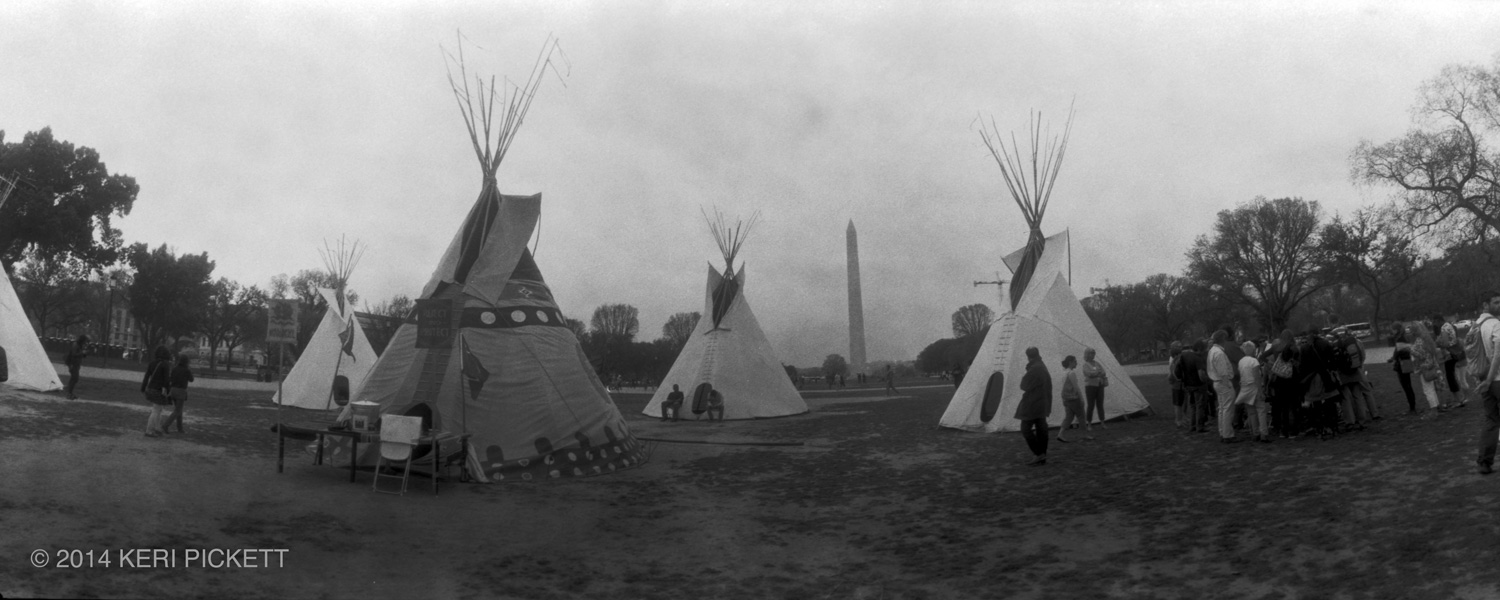 Thank you Mr. President! I am grateful to President Obama for rejecting the KXL pipeline.
Congratulations to Bold Nebraska, Reject & Protect, Winona LaDuke and Honor the Earth for your hard-fought efforts and role in this historic Cowboy & Indian Alliance, standing in opposition to the oil and gas industry.
It was so exciting to see all the teepees surrounded by the cowboys and indians together on the Washington Mall. Historic. I missed the big parade because I was on the road working on a project with my sister Kim. But I was able to document a bit of the scene with my Widelux camera.
I am trying to keep an open mind, but I see no way out other than investing in sustainable energy sources. Investing in dirty oil is not my idea of leadership and the whole world is looking to us as the most clever, able, and funded place to begin to do the right thing.
Honor the Earth uses my photograph of Sonja Holy Eagle as their organization logo image. It was very exciting to have my image – photographed in this historic time and place by so many other people!
Stop by and meet Sonja at her shop – Dakota Drum – next time you are in Rapid City. All is good – except I know I sound like a broken record – I sure wish there was a little photo credit near the picture of Sonja on the teepee! ha!