Pickett's First Daughter and the Black Snake, a climate action film, streams at The Great Northern.

THE GREAT NORTHERN – JANUARY 28-FEBRUARY 7, 2021
The Great Northern celebrates our cold, creative winters through ten days of diverse programming that invigorate mind and body. In an era of changing climate that threatens our signature season, we seek to create community, inspire action, and share the resilient spirit of the North with the world.
The health and sustainability of our environment and climate are elemental to who we are as a society. Films are a powerful tool to address climate change — they educate, inspire, and empower audiences toward action. For the inaugural collaboration of The Great Northern and MSP Film, we are presenting films that speak to essential issues in the climate conversation based around the 4 elements: Earth, Water, Air, Fire.
Climate Action Films:
The Biggest Little Farm (Earth)
First Daughter and the Black Snake (Water)
2040 (Air)
Rebuilding Paradise (Fire)
Reserve your ticket and start watching Thursday, January 28 through February 7, 2021. You will have 48 hours to complete once you begin watching.
THIS WAS A GREAT EVENT: See MSP Film Facebook page for the Live Feed Discussion.
WE THE PEOPLE: REQUIRED WATCHING
We the People: Required Watching Conversation: Sunday, January 31 at 7:00pm. With Keri Pickett (Filmmaker), Winona LaDuke (Economist and Executive Director of Honor the Earth), moderated by MSP Film Society Programmer Craig Rice.
ABOUT THE FILM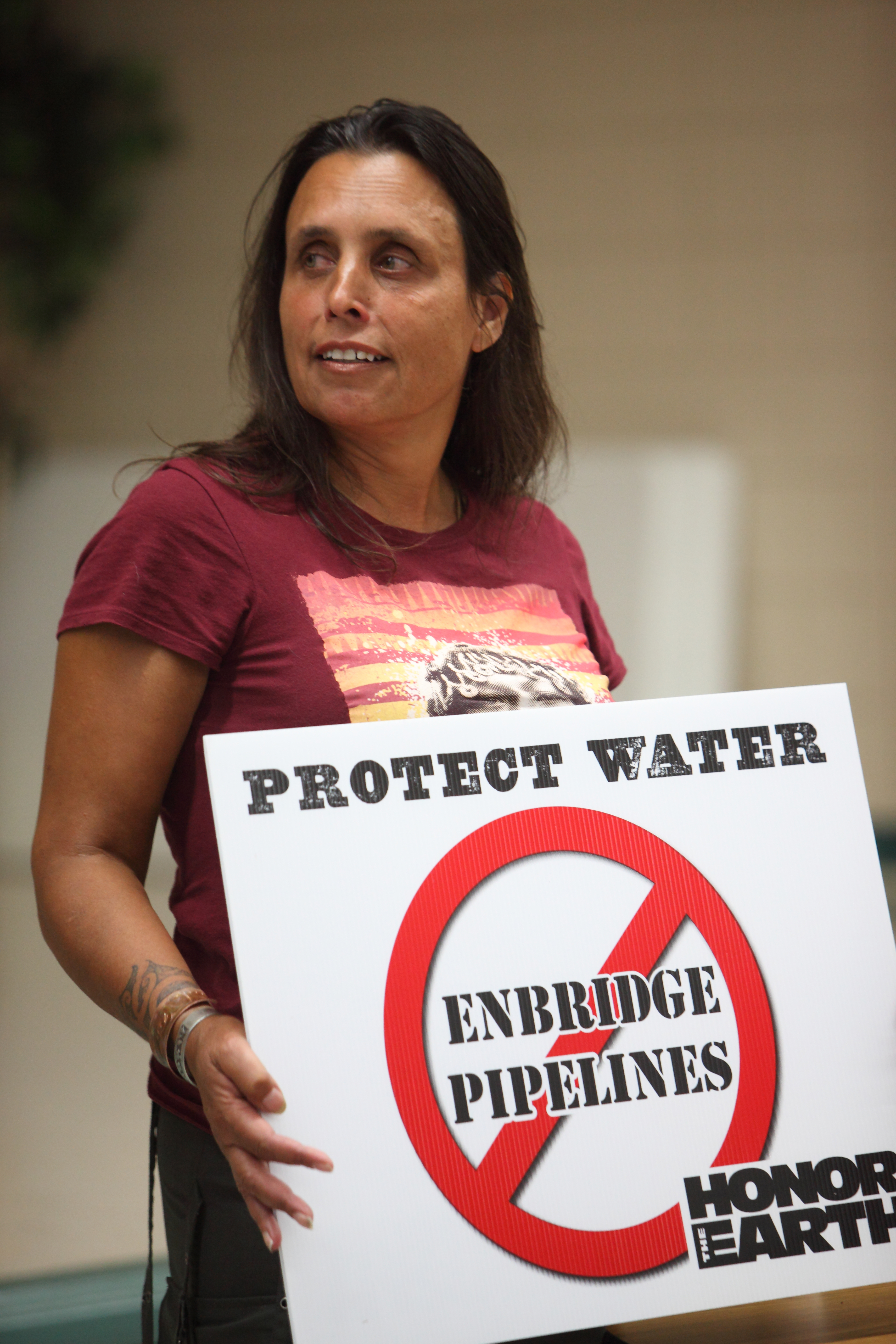 Winona LaDuke believes Big Oil is the black snake predicted in indigenous prophecy to bring the earth's destruction. When new oil pipelines threaten sacred wild rice lakes, Winona dreams of riding her horse against the current of oil, organizing a spiritual ride, because a horse can kill a snake.
MSP Film's We the People: Required Watching is a series designed to spark conversation around current events and issues of social impact affecting our community, country and world. This series is generously supported by the George Family Foundation and KNOCK, Inc. All We the People online discussions are generously supported by Kelly and Mike Palmer.
The films are curated by the MSP Film Society (MSP Film), whose mission is to inform and transform individuals and communities through the power of great cinema. MSP Film has spent the last five decades celebrating a myriad of cultures, countries and issues of collective local and global concern through film, believing in the potency of storytelling to move people, and to move people to action. Our widely recognized Minneapolis St. Paul International Film Festival, Cine Latino or We The People film series among many others – all developed with the counsel of inspiring individuals from around the world – represent a diversity of perspectives and 100+ cultures and countries each year, providing unique platforms for learning and action through film and conversation.
Your ticket purchase directly benefits MSP Film Society during these challenging times, thank you!