Kalaw can be cold!
Driving up to Kalaw was another -take your life into your drivers hands situations. Wow! What a journey. But we survived.
Our driver warned us. He said it would be very very cold in Kalaw which sits at 1320 metres above sea level. But I confess, being from Minnesota, I didn't really believe him. He prepared by wearing a jacket, a hat and fingerless gloves so I guess that could have been a clue but again, I really didn't believe him. The part the our driver left out, the important part that as a Minnesotan I didn't have on my radar, was the part about how the room where we would be staying at the Nature Land Hotel would be cold. Very very cold. So we did what any Minnesotan would do – we wore a lot of clothes in the bed and put on our caps to sleep inside the little guest house on top of the mountain.
Nearby our hotel was a pagoda with a beautiful big tree. Heck the whole mountain was covered in beautiful big trees! But we couldn't even stand and enjoy the tree for very long due to the temple music blasting out of the loud speaker! We thought perhaps that this would be a duplicate of our experience when we went to the Golden Rock temple but this monastery thoughtful cut off the unwanted entertainment by 9 pm.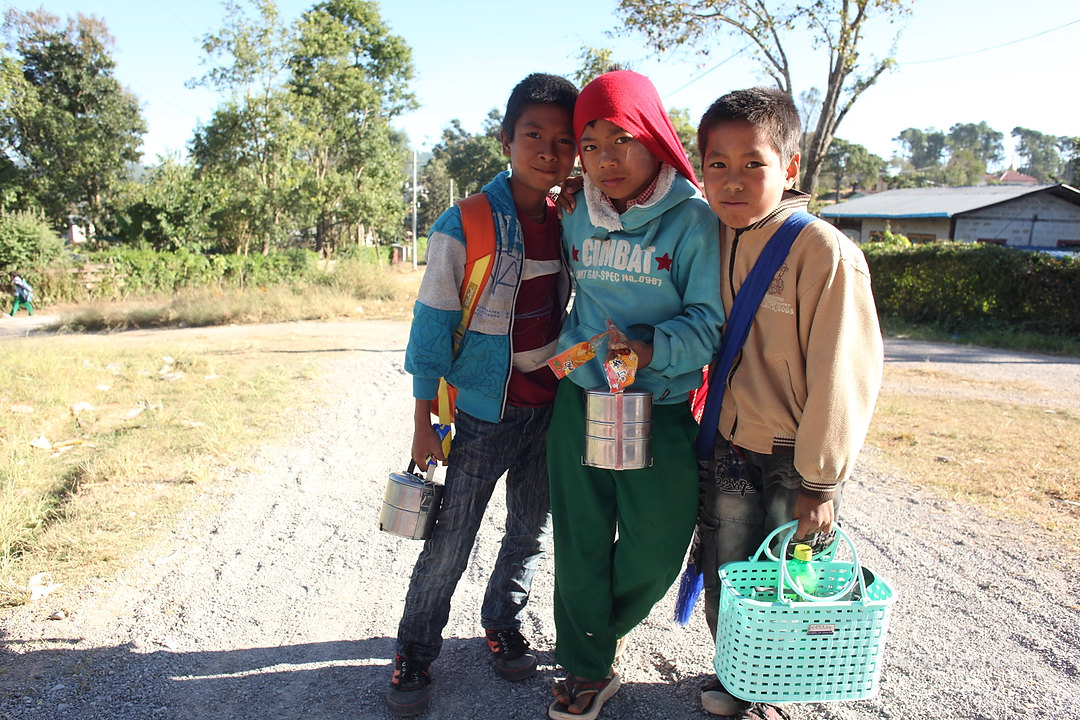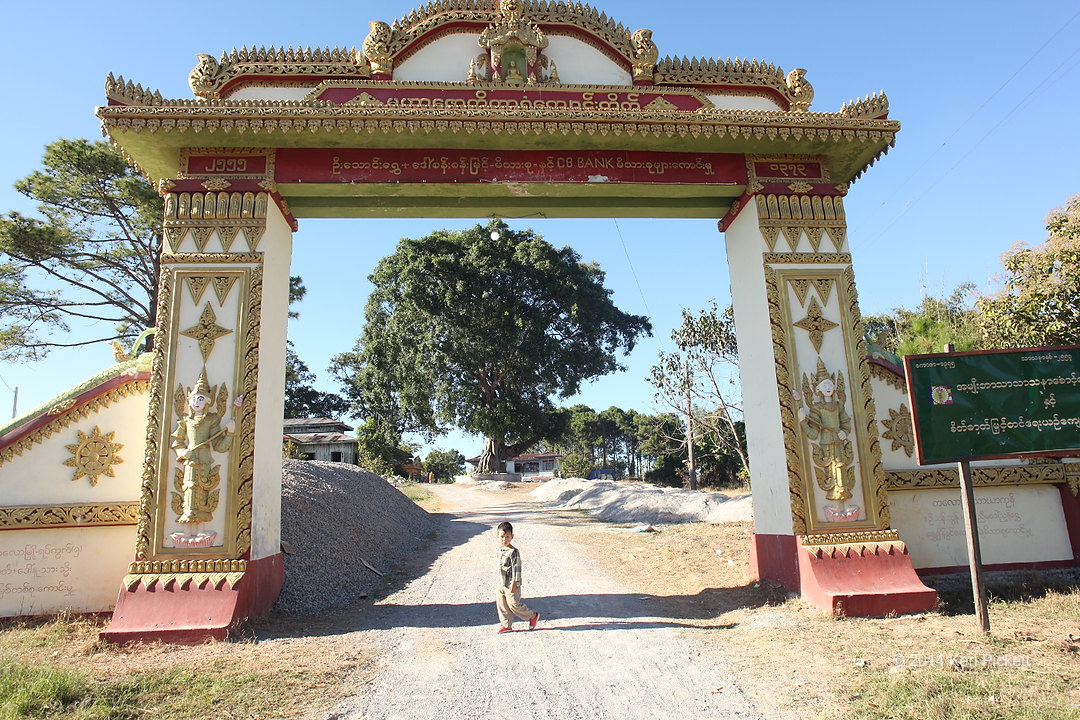 The downtown area had a couple of interesting pagodas and a fantastic central market where we bought the best packet of peanuts we ever experienced. Other travelers go to Kalaw to enjoy the trekking but since I was traveling with my 84 year old uncle and we are way more into temples than trekking, we skipped the sports and headed straight to the Buddhas.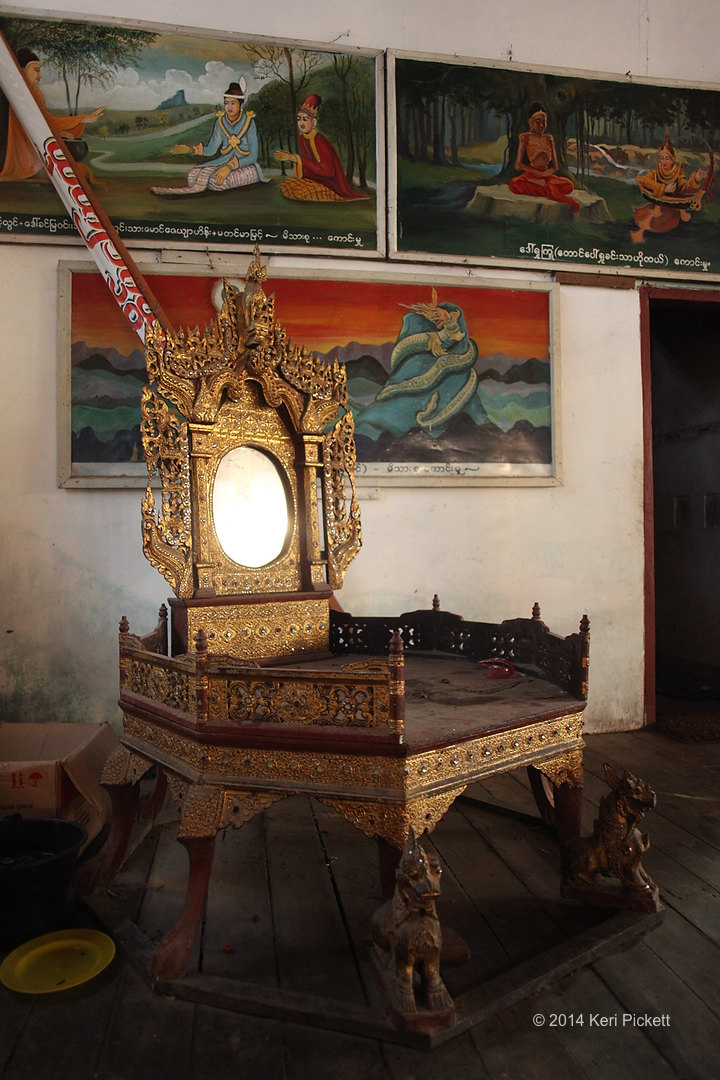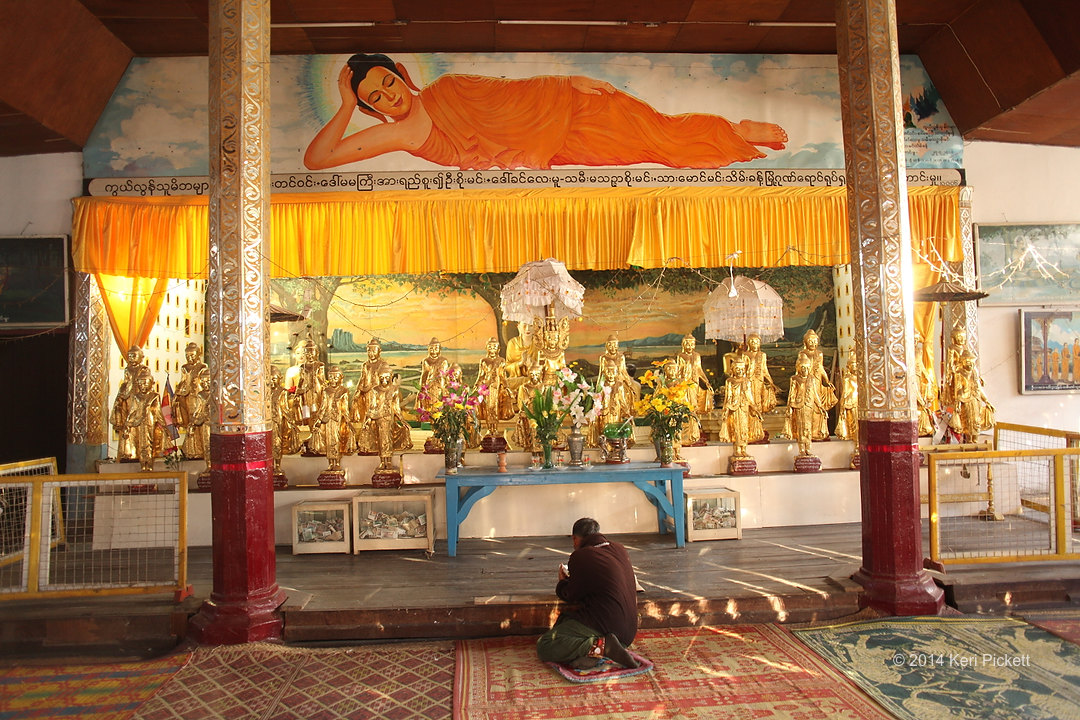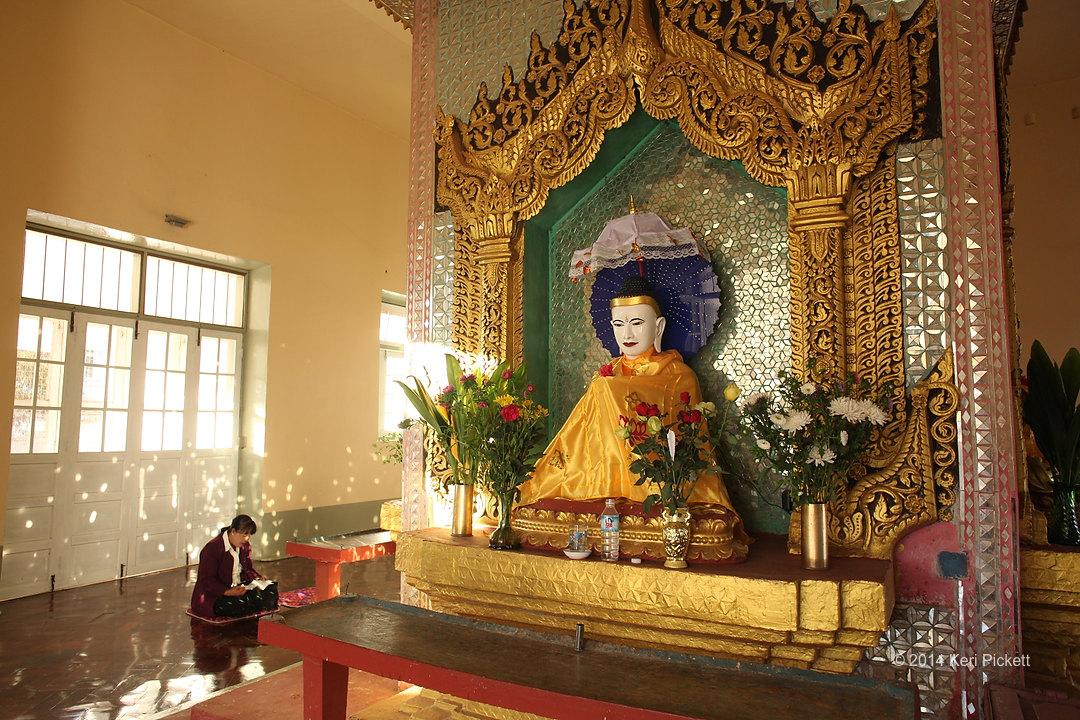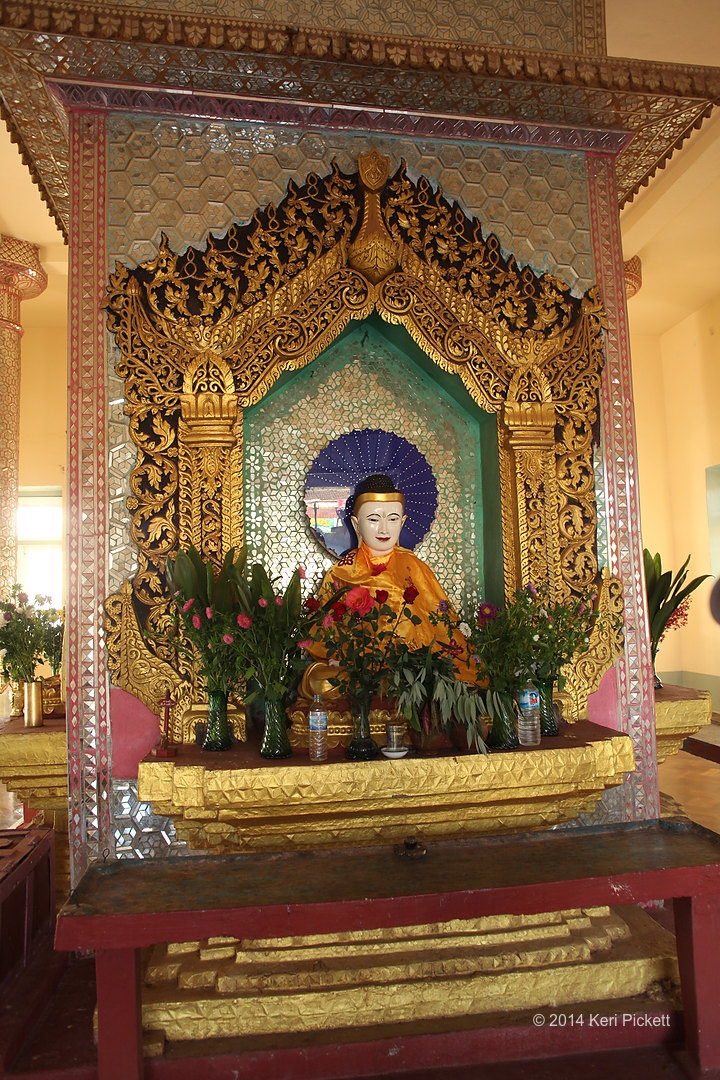 Infrastructure is changing in Myanmar. Many people now have plumbing and electricity and of course there are so many more cars now that the roads have been greatly improved. Roy and I were thinking that since the pipes are so easy to see perhaps they are easy to repair as well.
Perhaps the Canadian oil and gas company Enbridge can take note of this system and consider putting their pipelines in a place where we can all see them and that way when they leak we can all give them a call on our cell phones to say – hey – check your pipes and work on your infrastructure!