Hotel Nacional for lunch.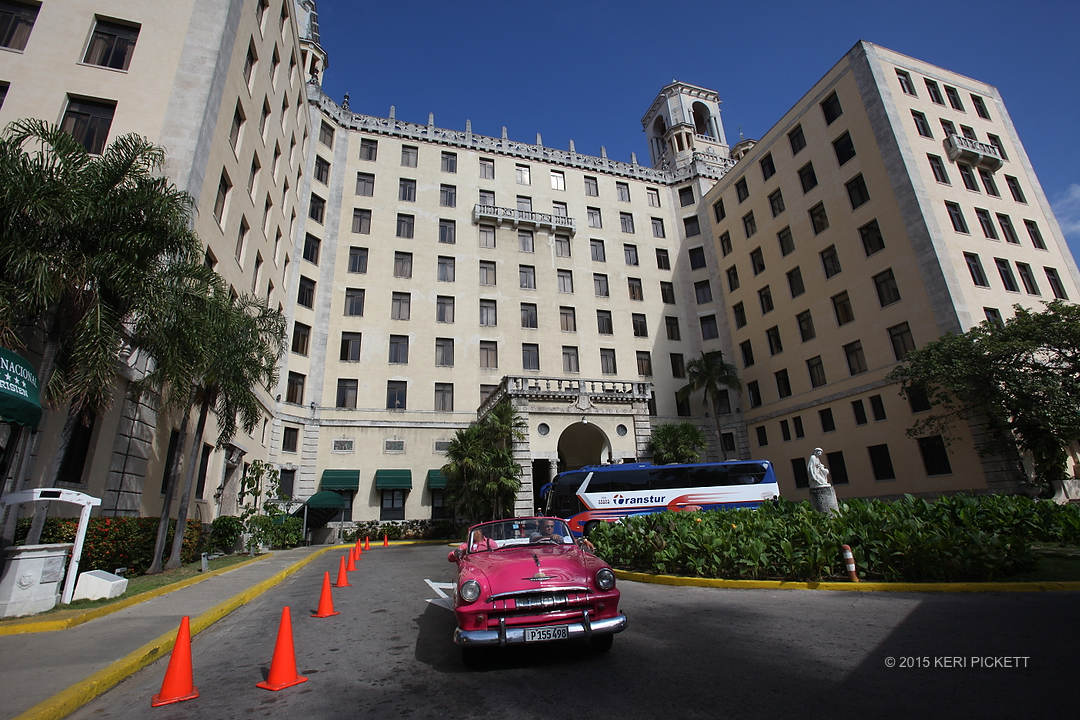 The city of Havana is as beautiful and complex as this tilework at the entrance of the Hotel Nacional and some say it is like the Breakers Hotel in Palm Beach.
The historic hotel backyard is an expanse of garden, highway and sea! Mom and I had drinks and a sandwich on the lawn and I bought a pair of earrings in the hotel gift shop. If I had unlimited resources I would have loved to own more of the beautiful silver jewelry in Cuba. The hotel is classic old school elegance and the view of downtown is worth the trip. For many this McKim, Mead and White 1930s designed hotel was a top destination and lots of famous people are pictured on the walls. I love the graphic image of the island of Cuba done as a mosaic on the terrace – laying under the feet of the musicians and the stars.
As far as accommodation, for us, we were at the Parque Central Hotel, so I have no idea about this hotel as a place to spend the night, but for coffee or a cocktails it is beautiful. Mom and I had a chance to make friends with Harold and Betsy from Chicago and a cool couple from Malta. The folks from Malta flew 15 hours to get to Cuba and they traveled mostly outside of Havana. I had a vicarious tour through their eyes and I am so glad we visited this hotel.