Hemingway's Cuba House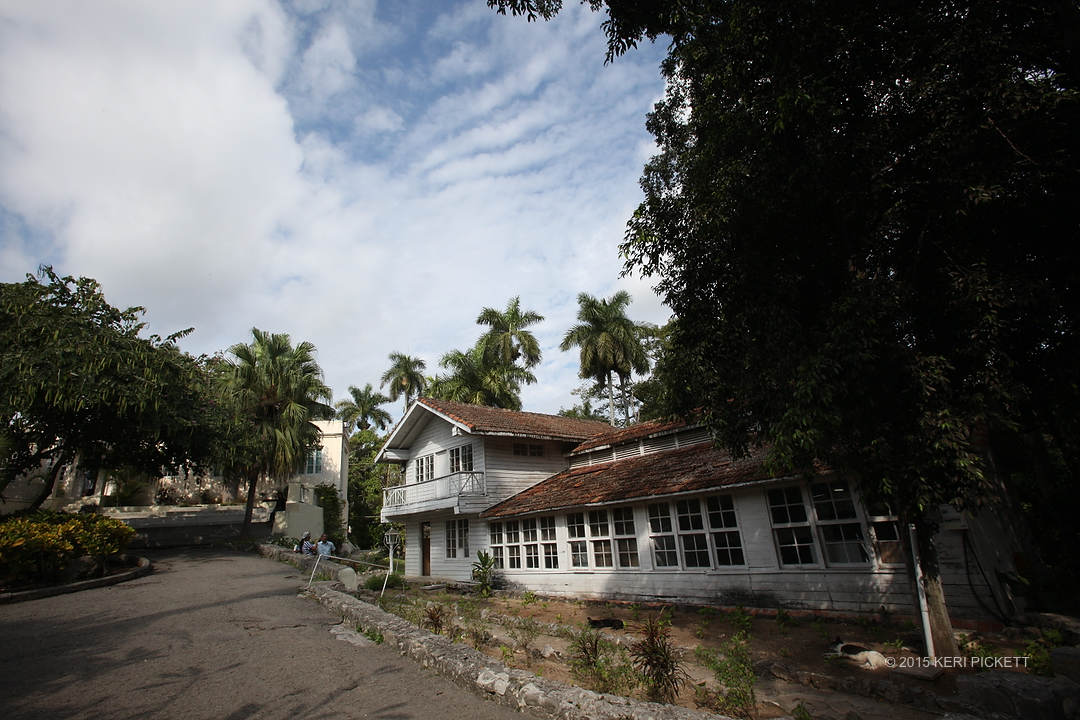 This trip was a personal trip. My Mom is a snowbird in Key West. She is my literary guide through life. Where would I be without her? Nowhere. Fast. Her generosity brought me to Cuba. My life-partner Misha had clients and so he couldn't come which meant having Mom all to myself.
So of course Mom had been to many of our locations back in 2006 when she and her husband John joined the Key West Literary Society's trip to Cuba. The both love reading books about history and between Key West and Cuba – read all about the private live of the man and then read his books. John is gone now, but when he was alive he wrote book reviews for the Key West Citizen. The trip they did in 2006 they brought books and school supplies for an education based humanitarian based travel. We miss John like crazy. I feel grateful to be traveling with mom, and together we feel so happy to see this cool country.
Situated on a hilltop, the Hemingway House was first purchased by Ernest Hemingway in 1940.The Hemingway House in Cuba is located in a small, modest suburb of Havana named San Francisco de Paula – approximately 9 miles from the capital city is Hemingway House Cuba "Museo Hemingway at Finca La Vigía".