Havana Adiós – Key West Hello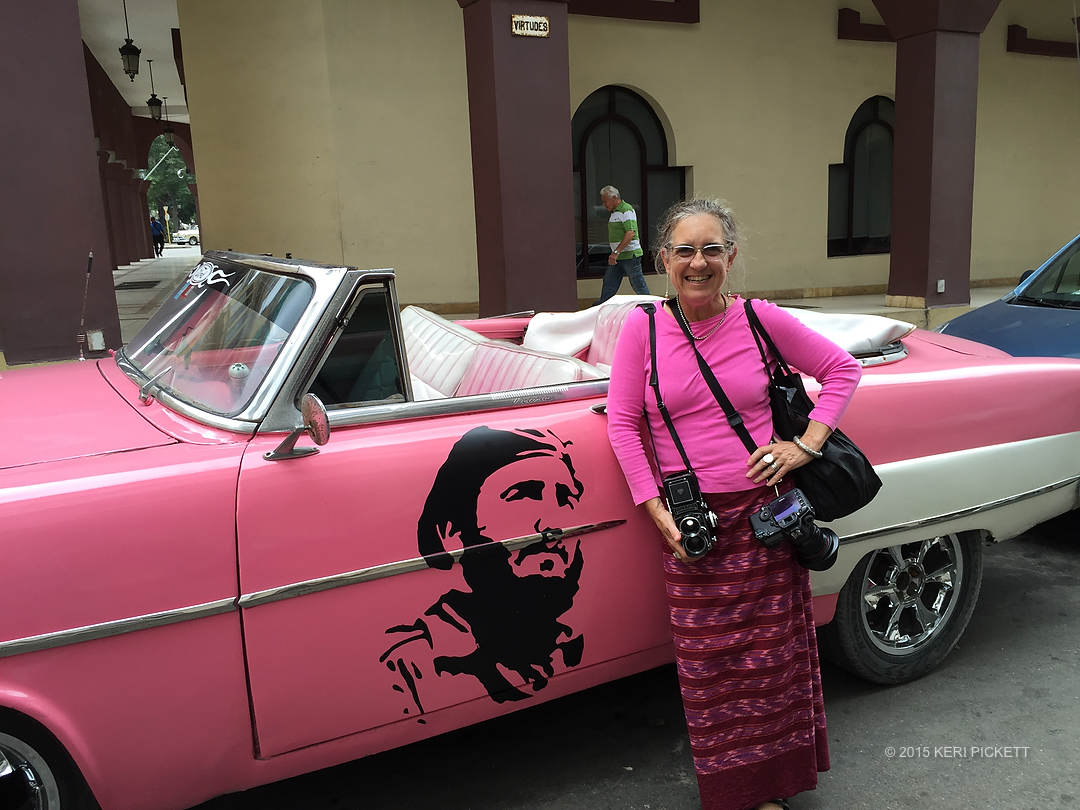 Now I have a context for Che. Same for the whole Castro story. It all seems more real. I can see the same buildings that they saw, entered etc. Quite the legacy on a little island. I admire the place and its unique history.
On a personal note – everything is peachy keen and PINK! I have some parting words of advice regarding traveling to Cuba. Stay as long as possible. Travel the island not just Havana. If you have them, or to exchange your dollars to Euros costs less than 13 percent, bring Euros rather than dollars. The USD to CUC is penalized 13 percent in the dual monetary system of Cuba. Euros are different.
Feb. 21, 2015, The day we left Cuba marked the first day that a top level representative from the United States Government had diplomatic talks with representatives in Havana, Cuba. Wow. What does the future hold? We have relationships with other communist governments with very bad human rights records and so why not Cuba? I am all for talking our way to peace through closer diplomatic ties.
Departure and arrival in the US—Miami to Key West, Florida
Luckily we saw modern dance on this trip, and looking ahead, I think the ballet will be high on my list next time. Walking walking walking will be on the list. What I loved about traveling with Vik and Tony was the itinerary of humanitarian help with access to intellectuals in literature, music, politics, art, and dance. All that and they were so kind and thoughtful as well as walking us through the airport process. Heck they even got us our own bus between Miami and Key West! Then, like a sunset shows the speed of the earth's spin, poof, it all went way too fast.
Thank you Mom for such an amazing trip at a historic time in history! Adiós Cuba! I will be back!