Burma's Botataung Pagoda
Over 2000 years ago we have been told that the Buddha gave eight hairs to a traveler in India and he brought them to Burma. I think he may have cut a few in two as there are so many temples that boast having a hair of the Buddha. Botataung temple is one of those places where they have a relic of the hair of the Buddha. The hair is held in a jewel encrusted case in the center of the stupa. The temple pilgrims enter and have the chance to look through a window onto the case with the sacred hair anf surrounding the case are other statues and religious objects but also there is a lot of cash.
Worshipers push their contributions thru a small window onto a stairway with mounds of cash. The temple is unique because the inside is dived into sections like an orange or grapefuit, with memebrains of gold walls and a rind of glass and plexiglass cases holding religious objects of all kinds. The cases can hardly be seen through the gates of steel and big locks. The dust on the objects make it hard to see but the beauty shines through in spite of the lack of cleaning and care. There is a Buddha there that was created in 1851 in Mindon and in 1898 when the British invaded and took over the Kingdom.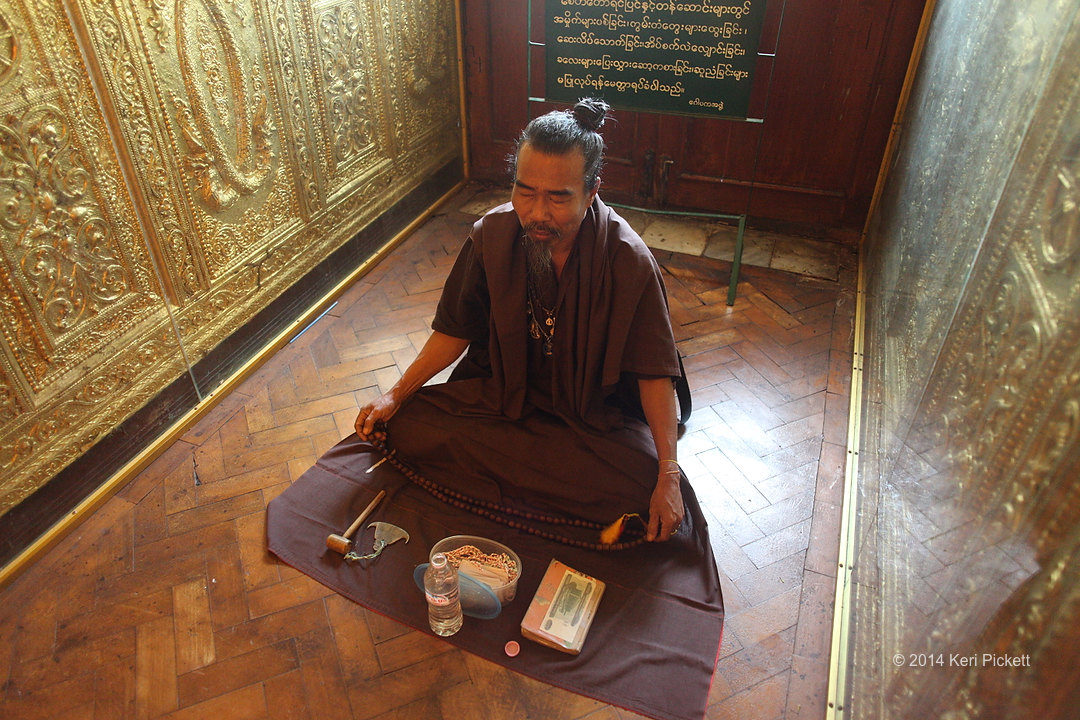 The Buddha rested at the Victoria and Albert Museum, along with the other plunders of colonialism, and was returned to Burma following independence. Perhaps the Greeks need to take lessons from the Burmese on how to get your heritage returned.