American Indian Center Mural Art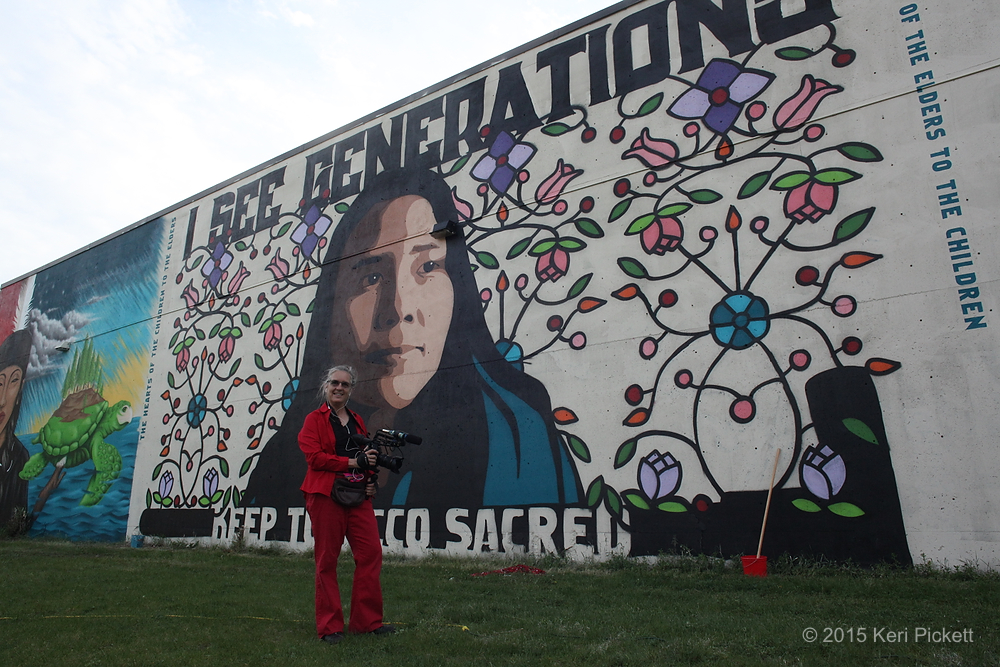 American Indian Movement 'home' gets a paint job! Art and activism have gone hand in paint-brush for a long time. Now it is artist and spray can. The Artist Gregg Deal and Votan Henriquez at the American Indian Center in Minneapolis, MN.
Here is an interview with Votan in the Native Max Magazine.